Take In Time: 7:30 AM
Dismissal Time: 2:30 PM

Main Telephone Line: 251-865-0900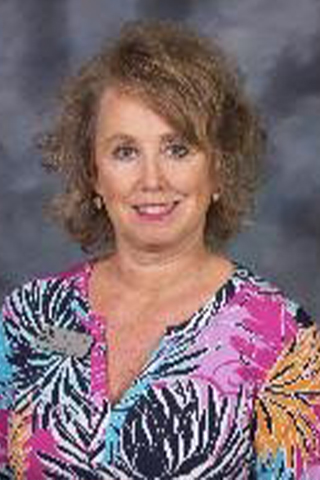 Amy Blake

Phone: 251-865-0900
Top: Girls
Navy or white 2 button style Polo or white button down shirt.
2021-2022 spirit shirts can be worn any day of the week.
2021-2022 spirit shirts for clubs or other events can only be worn on Friday.
ALL undershirts must be solid navy blue or white.
Previous year spirit shirts are prohibited

Bottom: Girls
Khaki pants, shorts, skorts, jumpers and skirts
(shorts under skirts) - all appropriate length.
No tight or form fitting clothing.
Navy is prohibited

Top: Boys
Navy or white 2 button style Polo or white button down shirt.
2021-2022 spirit shirts can be worn any day of the week.
2021-2022 spirit shirts for clubs or other events can only be worn on Friday.
ALL undershirts must be solid navy blue or white.
Previous year spirit shirts are prohibited

Bottom: Boys
Khaki shorts or pants.
Belt
If you choose for your child to wear a belt it must be SOLID brown or black.
Socks: Girls

Solid matching socks.
White, black, or navy only
Solid white or navy leggings/tights.
Neon colors are prohibited

Socks: Boys
Solid matching socks.
White, black, or navy only
Neon colors are prohibited

Shoes
Tennis shoes or Sperry shoes.
Shoes must cover the entire foot and have a regular toe.
No lights or wheels.
Shoes must be worn properly.
No boots, wedges, ballet slippers, water socks, Toms/Bobs, Mary Janes, etc.
---
Outerwear: Male/Female
Jackets, sweatshirts and sweaters shall be SOLID navy blue, white, black, or grey.
---
Additional Notes
Outerwear policy will be enforced inside the school building.
Jeans will only be allowed on days specified by the principal.
Spirit shirts may be worn any day of the week. Special event shirts can only be worn on Fridays.
Logos on clothing may read Breitling Elementary. Other logos must be smaller than a fifty cent piece.
Only stud earrings or those flat on the ear can be worn (this is a safety issue).
Necklaces, bracelets, or other jewelry that is distracting will not be allowed.
Anything else that is distracting or disrupted to the educational environment will be considered on an individual basis by the principal.