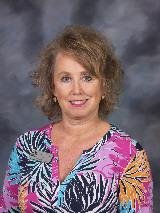 Mrs. Amy C. Blake
Principal

Phone:
251-865-0900
Dear Parents,
Welcome to the 2021-2022 school year. Breitling Elementary is an incredible place to be! Our motto is "From Breitling to Bryant and Beyond". The staff, parents, and students of Breitling certainly bring honor to this slogan. You will find Breitling Elementary to be a place where students' natural curiosity and desire to learn is held in high regard. The staff is energized by the excitement that these ambitious learners bring to school each day, resulting in an active learning environment for all. It is our desire to make our school a place where children want to be each day!
Our staff is dedicated to what's best for children and are true advocates for our young learners. Their dedication and loyalty to their profession, their commitment to lifelong learning, and their nurturing and loving mannerisms help to create a unique and heart-warming atmosphere at Breitling.
I am thrilled to be a part of such an outstanding team! We invite you to join our community as we work together to best serve our students. Please feel free to contact me at any time if you have a suggestion, concern, or just a "good story" to share. I look forward to working with you and your children.
Respectfully,
Amy C. Blake
Principal
It's great to be a Breitling Bear! I am looking forward to a great school year at Breitling Elementary School. I have been in the Mobile County Public School System since 2005. I earned my Bachelor's Degree in Elementary Education from the University of South Alabama. I taught five years at Hutchens Elementary School, four years in 2nd grade and one year in 5th. In 2010, Dawes Intermediate School opened and I was a 5th grade Math and Science teacher for four years. I earned my Master's Degree in Educational Leadership from the University of South Alabama in 2013. In 2014, I became the Assistant Principal at Grand Bay Middle School. I look forward to working with a great group of students and parents in this community. I encourage all stakeholders to be active participants in our student's educational experience at Breitling Elementary School. If you have any questions or concerns please don't hesitate to contact me. Working together to make the best for all students is my priority.